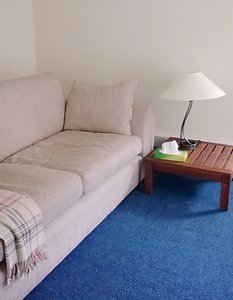 I am an experienced UKCP registered psychotherapist. I trained and qualified with Bath Centre for Psychotherapy and Counselling. I also have 25 years experience in training, education and management and have worked at Bath Spa University, Wiltshire County Council, Wiltshire College and with a national charity working in the inner city areas of London, Bristol and Birmingham.

As well as my private practice as a psychotherapist I was Head of Training at Wessex Counselling Service Counselling and Psychotherapy for six years and taught counselling at Wiltshire College over a period of ten years. I am currently a member of the BCPC Psychotherapy Examinations Board. I am committed to and passionate about high quality training for counsellors and psychotherapists.

In my professional practice I've developed an interest and extensive experience in working with you if you have experienced:

Bullying, in the family, at school and in the workplace.
Loss of confidence and low self esteem
Neglect, loss and deprivation in childhood as well as emotional, physical and sexual abuse in childhood
Chronic and acute anxiety
A numbing or loss of feelings and/or a sense of being overwhelmed or dominated by your feelings

I also have extensive experience in working with individuals on the autistic spectrum, particularly with Aspergers traits

I am a registered member of the British Association for Psychoanalytic and Psychodynamic Supervisors (BAPPS)

I work according to the Code of Ethics and Professional Conduct of UKCP (United Kingdom Council of Psychotherapists), which includes regular, professional supervision as well as Continuing Professional Development.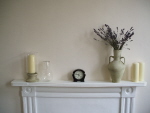 My qualifications:
Post-graduate Diploma in Integrative Psychotherapy
MA in Management and Organisational Learning
Post Graduate Certificate in Education
BSc in Sociology and Psychology
If you'd like further general information about psychotherapy you might also find the following websites helpful:
BCPC
(Bath Centre for Psychotherapy and Counselling)
UKCP
(United Kingdom Council for Psychotherapy)
BACP (British Association for Counselling andPsychotherapy)